About Us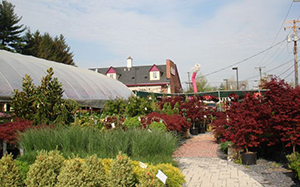 Since 1973, Dick's Garden Center has provided its community with quality landscaping designs. As a third generation business, we provide multiple services with many years of experience. Each customer deals directly with the owner and designer, Tony Rizzo.
Tony started working at his father's store as soon as he was able. He worked on site everyday, with his father as his mentor. Now, Tony's son Anthony, is following in his father's footsteps.  All three generations have passed on the knowledge of Horticulture and landscaping. Dick's Garden Center has extended its expertise over the years, to include a Professional Landscaping and Hardscaping Division.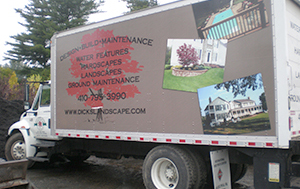 We do not use commissioned designers and because of this, our clients receive a better value and a more personalized experience.
It is our goal to create low maintenance and personalized designs that will enhance the outdoor living of each client. All of the techniques and supplies that we use are of the highest quality. We believe in customer satisfaction and to achieve this, the highest quality must be used in all aspects of the design.
This is what we believe and this is what we do.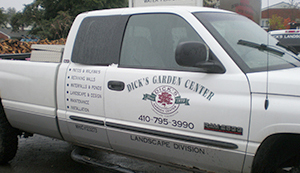 Stop by and visit our Eldersburg garden center location today or give us a call and schedule a free estimate.
Dick's Garden Center is certified with ICPI.
Level I Concrete Paver Installer Certification

Licensed and Insured MHIC # 123273