Landscaping Contractor Carroll County MD
Dick's Garden Center in Eldersburg Maryland takes pride in its Landscape Division. Our number one priority is to create low maintenance and personalized designs. Dick's incorporates beautiful shrubbery and flowering plants to create an outdoor oasis for each client.

Tony Rizzo, professional designer and owner of Dick's, works with every client to ensure well designed landscapes. Tony's expertise allows him to create low maintenance designs that exert visual appeal and beauty. Every plant is chosen carefully, to ensure the best functionality of the client's space. We assist clients by adding our expertise with their ideas, to create their desired dream project.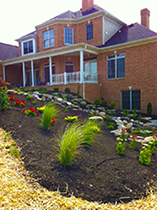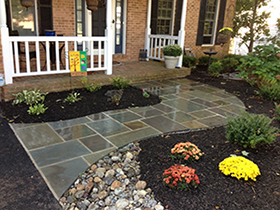 We have completed many landscaping projects in Carroll County MD including Sykesville / Eldersburg, Finksburg, Taylorsville, Mt Airy, Westminster and even Randallstown, Reisterstown and Glyndon in Baltimore County MD and Glenelg, Clarksville, Woodstock, Marriottsville and Ellicott City in Howard County MD.
Take a look at past projects completed by us: Landscaping Gallery